Concrete Power and Pressure Washer serving the Whittier and LA Areas
If you need sidewalk pressure cleaning services, driveway, or other concrete power washing services for your residential home or commercial properties in LA, call Pacific Coast Mobile Wash at
562-645-6473.
We will carefully power wash or pressure wash your concrete to leave it looking better than ever.  We guarantee our work!
What is the difference between power washing and pressure washing? 
Sometimes the terms 'power washing' and 'pressure washing' are used interchangeably. Pressure washing can clean large surfaces removing dirt, stains, mold, and even gum.  A pressure washer is a cost effective way to help a buildings exterior look new again.

The only difference between the two is the temperature of the water.  Power washing uses heated water, and pressure washing the water is not heated.  The heated water with power washing works well to clean tough sports that has mildew, salt, and grease.

We will look at your concrete that needs to be washed and determine if it can be pressure washed, or if it needs the added heat of power washing to get rid of oil stains, paint stains, chewing gum and more.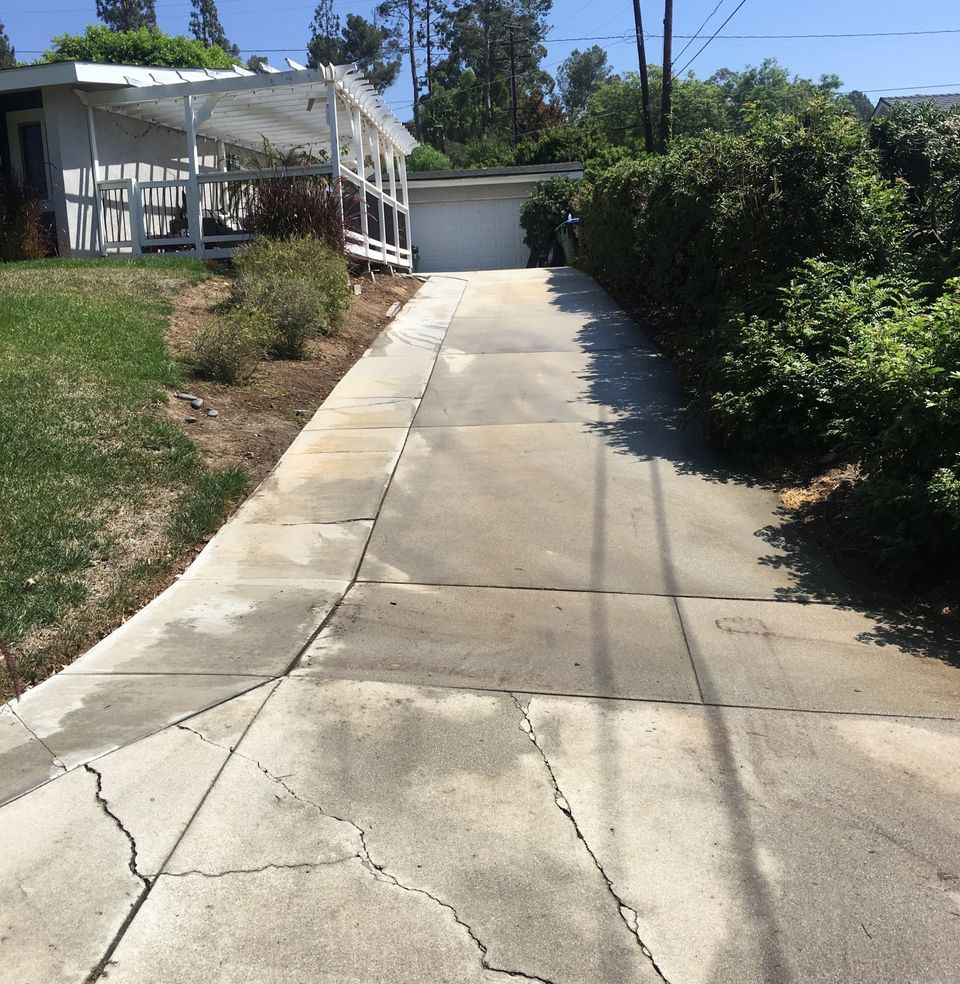 Popular Residential Washing Services:
Power washing concrete sidewalks
Power washing concrete driveways
Pressure wash concrete patios
Call Pacific Coast Mobile Wash at 562-645-6473 for a free quote, or fill out our online form and we will contact you soon! We guarantee our work 100%! We service from Los Angeles to Long Beach, Anaheim, West Covina, California and all areas in between.